Do you feel confident in what you wear or how you dress? If yes, keep at it because there is nothing better than feeling good in what you are wearing. If no, lets talk about how to establish your very own personal style, and make you feel confident, sexy and ready to take on anything.
The first step in establishing your personal style is finding out what makes you feel good, and how wearing certain styles of clothing makes you feel.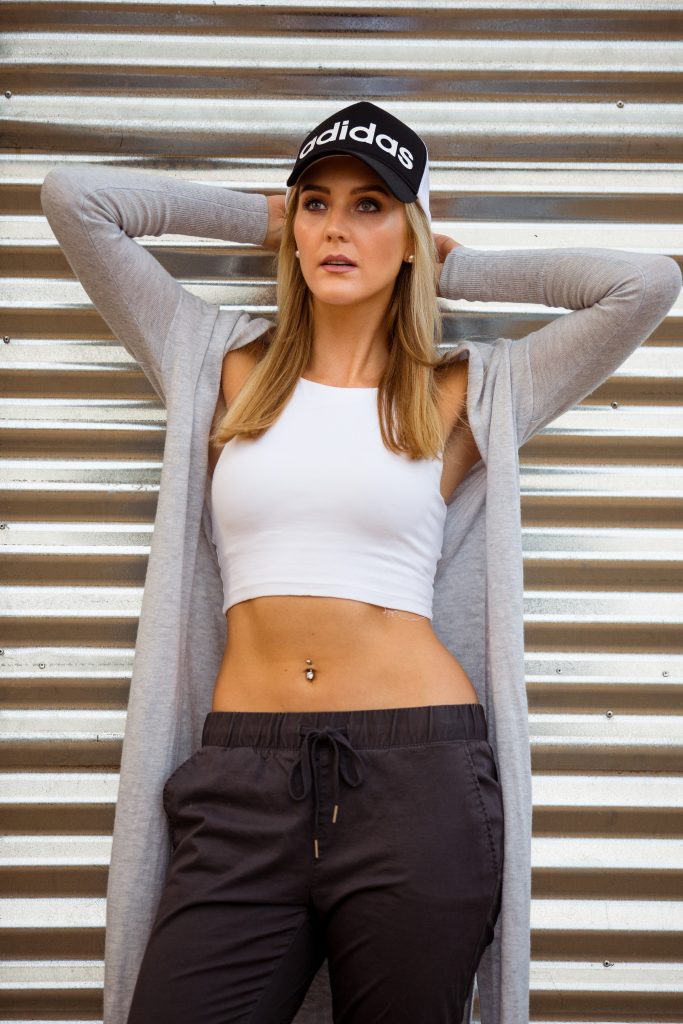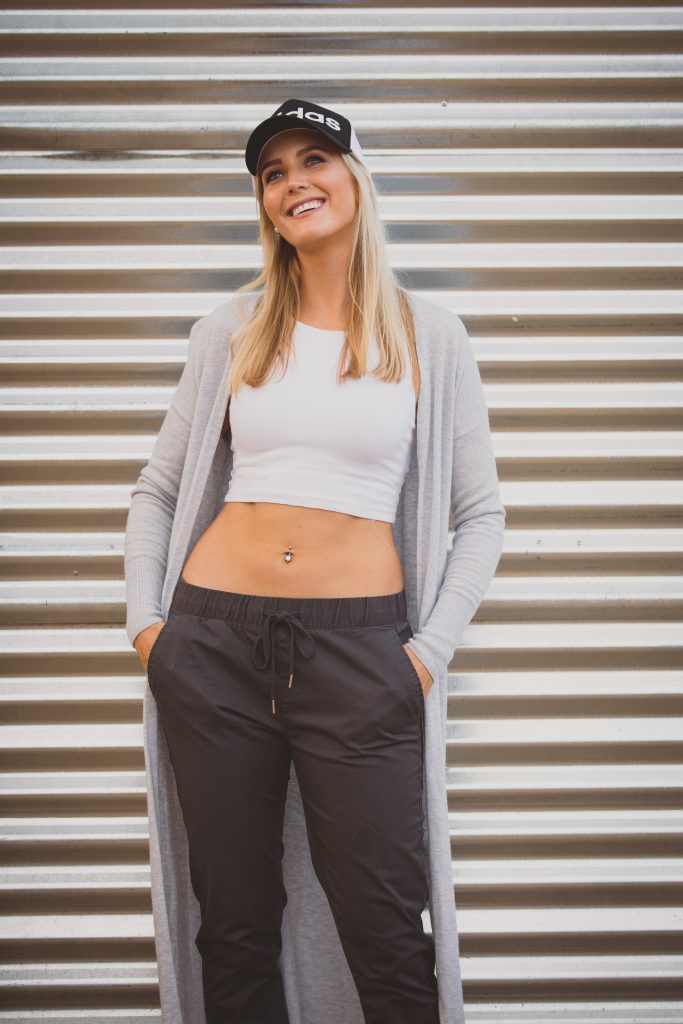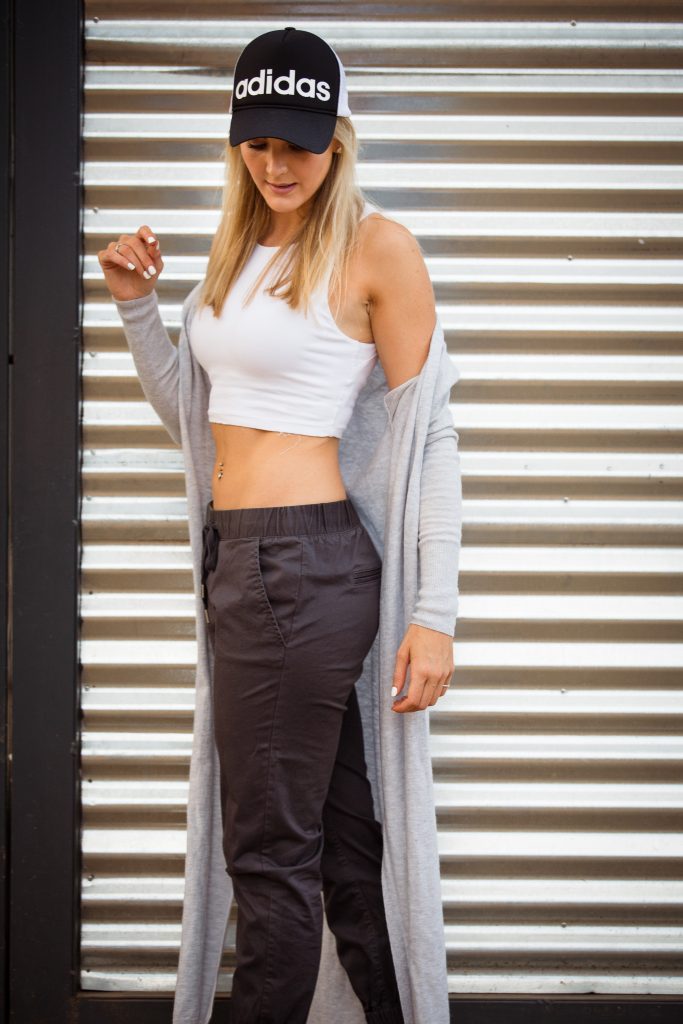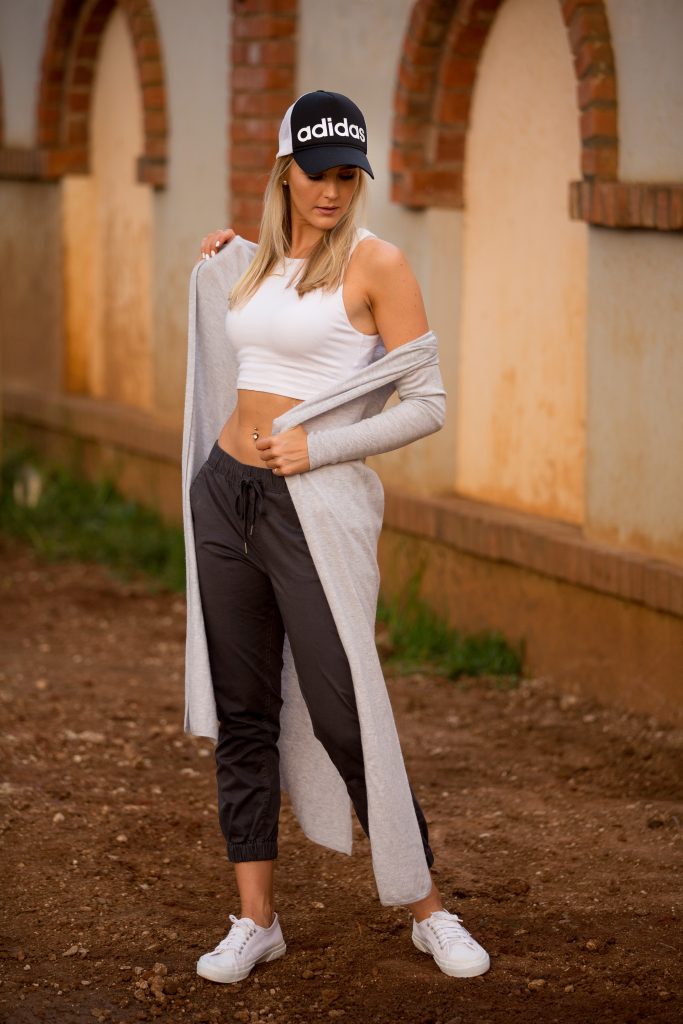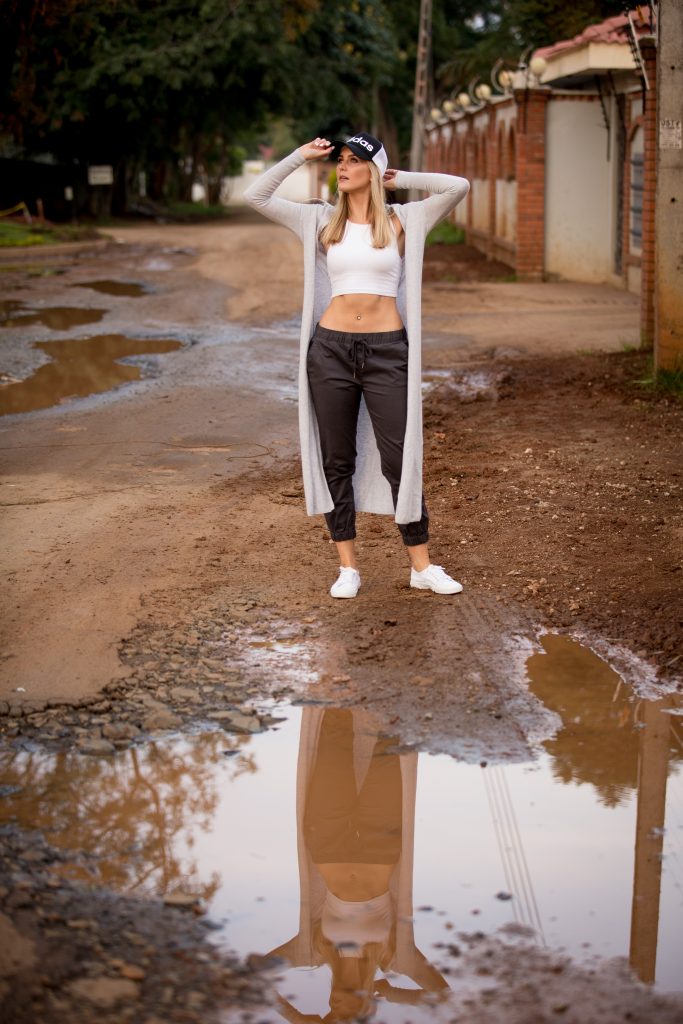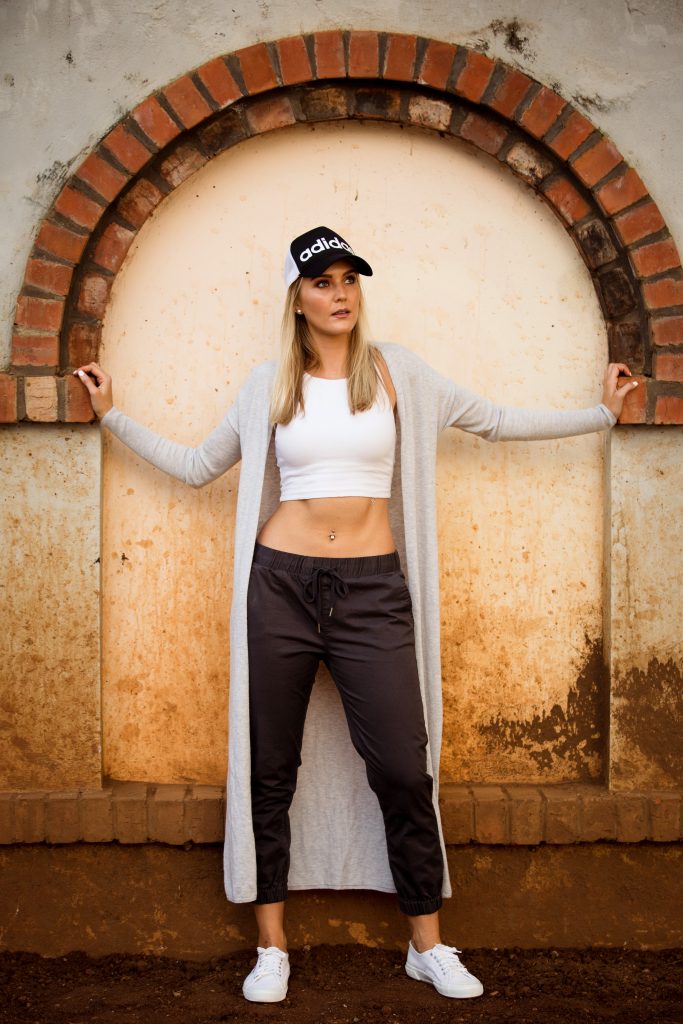 As most of you already know, I am a fitness fanatic and exercise is an essential part of everyday for me. Exercise makes me feel good. And funny enough, as much as I love flawless makeup and a killer outfit, one of the places I feel my very best, is at the gym, in my active wear, dripping with sweat after completely smashing a workout. So, mixing sports inspired pieces with luxury items to achieve a sportluxe look, has become one of my favourite ways to dress.
As you can see with this outfit, I have paired an Adidas trucker cap, with cropped chino pants, and sneakers (all of which contribute to the sporty element of the outfit), with a long cardigan (which is definitely more of a luxury piece), and a crop top  (that could actually fit into either the sport or the luxury categories). So this way of dressing is all about mixing, firstly what you feel comfortable in, and secondly what sports and luxury wear is going to look good together.
Sportluxe style is a very effortless, casual, and I think, a very sexy way to dress. I think, because I have worked in the sports industry, and I am so comfortable in the gym wearing my favourite active wear, I really love the idea of fusing sports wear with luxury pieces, and really pushing my style boundaries. If you feel comfortable in something, you are going to make it look good. So push those boundaries gurls!
Finding your very own personal style can be so liberating, and lets be honest, a great outfit that flatters your figure in all the right ways can really make you feel powerful. I don't care what anyone says, because I know from experience, when I feel good in what Im wearing, my confidence soars.
And, it doesn't end here, because there are endless options with sportlux style. I definitely took more of a casual approach when I put this outfit together, and the scale of sportswear was higher than that of the luxury wear. But you can always tip that scale, throw a hot pair of heels and a few more luxury pieces (than sporty pieces) into the mix, and VOILA, you have an evening outfit option.
So, really, its all about having fun with what you wear. Sometimes we need to loosen up and not over think. In my opinion, the more effortless the outfit the more stylish it is, and when we feel stylish we feel confident. So go get-em gurls.
Was this post helpful to you? After reading it, do you feel inspired to find your personal style and what makes you feel confident? Please let me know in the comment box below.
Peace and Love
Kelly
xxx
Wearing: Adidas Cap, Kookai Australia Crop Top, Witchery Cardigan, Cotton On Cropped Chinos, Superga Sneakers
Photo Credit: Nicole Le Roux Photography